{ hello }
---
'Heartistry' epitomises the journey that my career has followed since 2002 and captures the essence of why I do what I do. Simply put, the work I deliver is 'art from the heart'.
I am guided by strong intuitive awareness and understanding for the needs of my clients, underpinned by creativity, technical proficiency and a highly diverse skill set.
I have had the privilege of exploring and refining my professional offering by working across a wide variety of industries over the past 18 years, in the creative arts, design, marketing, media and communications fields.
Developing affirming, lasting relationships with my clients and collaborators is vitally important to me.
testimonials
---
Lana Stacey Coaching
LANA STACEY
When I was launching my business/brand, I had a clear idea of what I wanted it to look like, but it was all in my head. Nancy listened, interpreted, and brought to life what I could only imagine…and then she made it better. My experience of working with Nancy was a beautiful collaboration, punctuated by her unique creativity and dedication. I would highly recommend Nancy at Heartistry-CPT to anyone looking to build an authentic brand.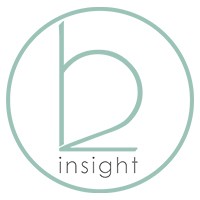 b2 Insight
BRIDGET BAALBERGEN & SARAH BOVIM
"It's an absolute pleasure working with Nancy. She has an amazing "can do" approach to every request, always meets her deadlines (often submitting early) and that's in addition to her ability to understand the strategic implications of the brief and deliver fabulous designs."
C3 Food Services
JULIAN BOULTER & NAZ KELL
"Thank-you so much to Heartistry & B2 Insight for the wonderful work you have done for C3 in terms of capturing the essence of who we are and translating this for us. We are delighted with what you have come up with and how you have managed the process. We look forward to continuing this journey and we're sure we will be calling on your expertise again soon."
Cape Herb & Spice
SHELLEY BARNARD
"Nancy has assisted Cape Herb & Spice in a variety of roles over the past few years. Her eye for design coupled with her ability to drive projects to completion has made her a trusted and valuable resource in our efforts to grow our brands."
Landtscap, Stellenbosch
JENNIFER & JAMES FARAHBAKHSH
" In reminising about our wedding I became even more grateful to Nancy and her Heartistry team. Nancy does not only provide a service, but she blesses you with a friendship that makes your wedding journey so much more comfortable and easy.
The first time I spoke to Nancy I had an idea in my mind. I envisioned the flowers and the decor. I imaged the presence I wanted everyone to experience. I wanted more than anything to have a warm wedding. Nancy and her team exceeded all our expectations, and our wedding was all we could ever have dreamed of and more.
Nancy and her team offer top class service! I recommend her to every bride-to-be. She will be there for you whenever you need her.
Thank you for making it all possible"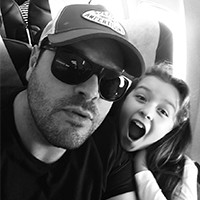 SPM Architectural Solutions, Cape Town
Bevan Hoepner
"Nancy has an unprecedented ability to visualise a brief and elevate the final product to a place far beyond initial expectation. She is an astute designer and project coordinator and at the same time doesn't miss a detail. Her concepts are full of fragrance and texture and always leave the client with a feeling completely at ease and totally inspired.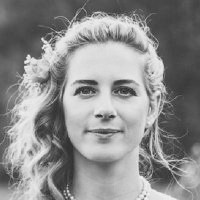 Pat Busch, Robertson, Cape Winelands
Matt & Bridget
"Creativity and confidence are the two words that spring to mind when describing Nan and her work. The creative aspect was apparent in our very first engagement where my initial thoughts on the theme, palette and 'feel' of our wedding were ripened into a unique and personalised creative concept for our day. Nans enthusiasm for what she does and her confident execution on the day is testament to her experience in and passion for creating beautiful and meaningful experiences."